United Kingdom
In February 2019, we thanked United Kingdom for their service and sacrifice
uk_photo_sq_4_en.png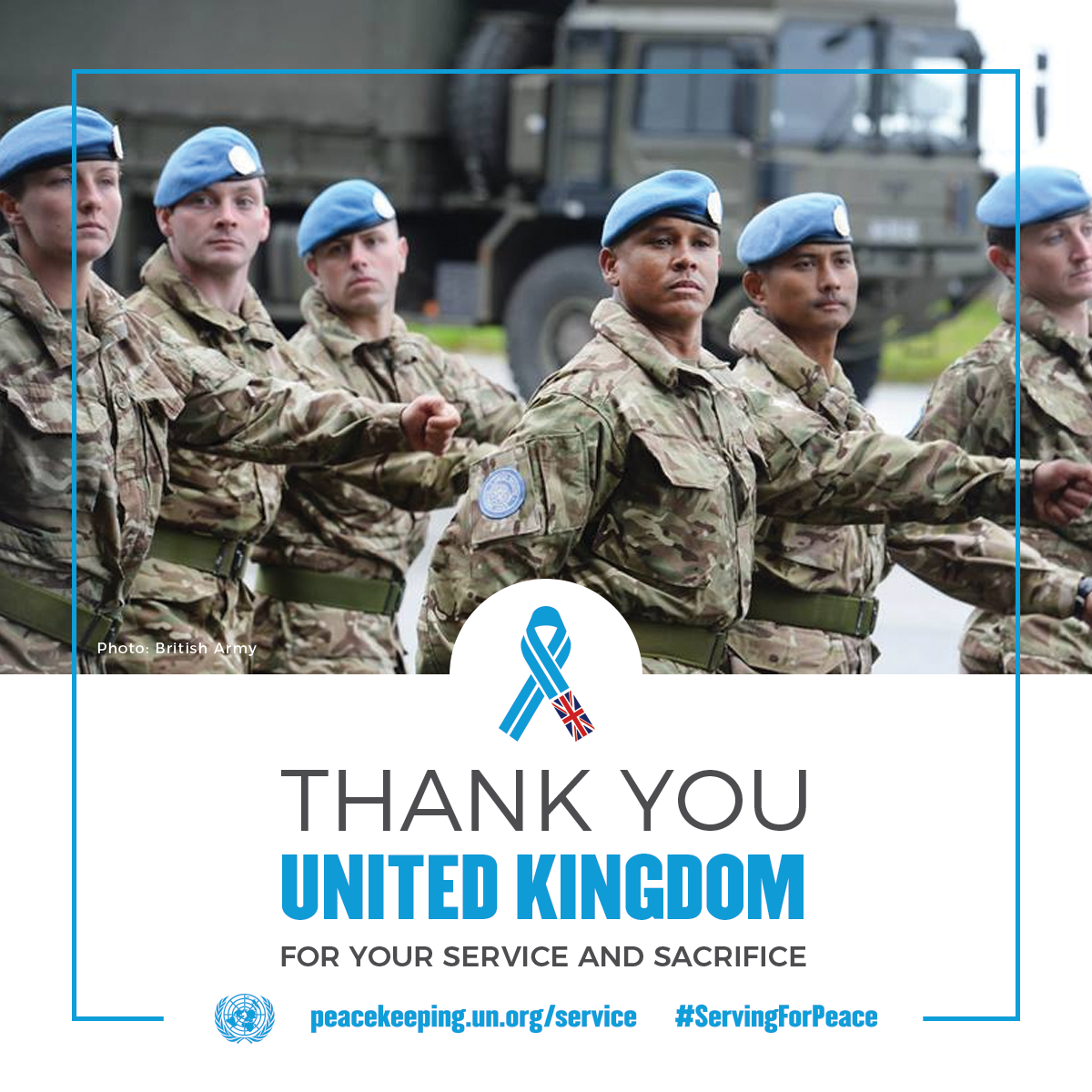 UN News Feature: British commander serves as role model for young women

Lieutenant Colonel Katie Hislop of the United Kingdom said she was happy to serve as a role model for young women considering a career with the armed forces. The mother of two was the only woman to head a military contingent at the UN Mission in South Sudan. [2]
British Soldiers Receive Medals of Honour for Commitment and Service to The People of South Sudan

In numbers: British peacekeepers deploy to four peacekeeping operations*
*UNFICYP, UNMISS, MINUSMA, MONUSCO. UK also contributes personnel to four other peace operations.
Find out United Kingdom's current contributions from Troop and Police Contributors page [6]